CHRISTCHURCH CLIMBING – The Encore
Ever since James and I attended the 2 Day Intro to Rock Climbing & Abseiling Course we'd been planning a repeat visit to Christchurch with Issy in tow – after all, she is the "actual climber" in the family – she's a mountain goat and we are – penguins? Penguins aren't good at climbing are they?
Anyway – you get the gist – she is good and we are less so ..
And although our trip was delayed by months and months and months on end (thanks Covid) we finally managed to travel down when Issy finished up her schooling for the year.
Issy and I spent the first few days – wandering around the Christchurch City Centre shopping and Penguin spotting .. we also spent a day bouldering at Uprising, which I really enjoyed considering bouldering is my LEAST favourite time of climbing.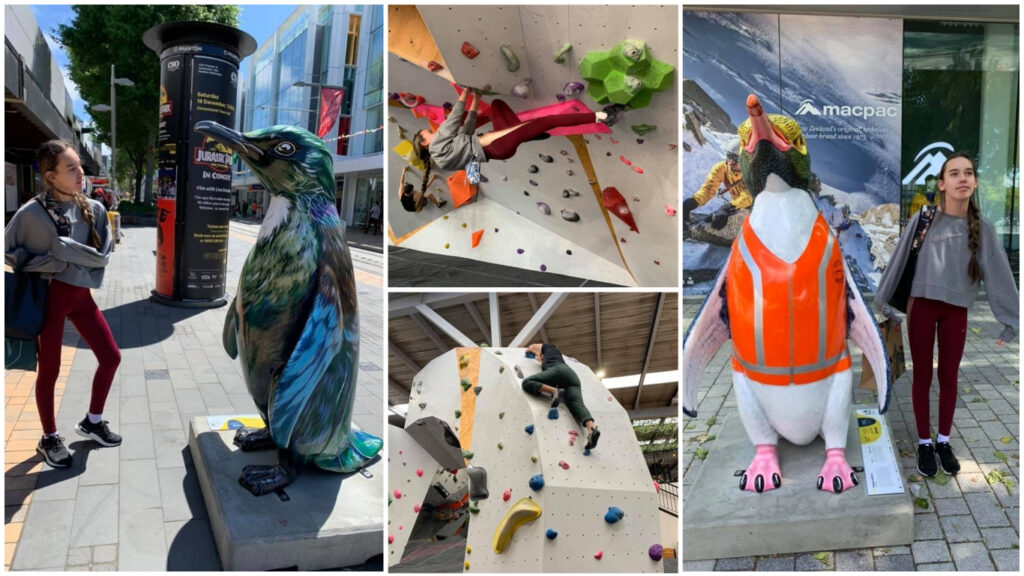 James flew down to meet us just in time for the two full days of outdoor climbing we'd arranged with Alan from Outdoor Education New Zealand.
Our first day in the Port Hills was sunny, if not a little windy and Allan took us to Cattle Stop Crag (which is one of the places we'd climbed at last time). We sat at the top of the hill, while Allan set up our ropes for us and Issy was decidedly nervous but as soon as she actually started climbing, the nerves dissapeared and she had a fabulous day on the rock.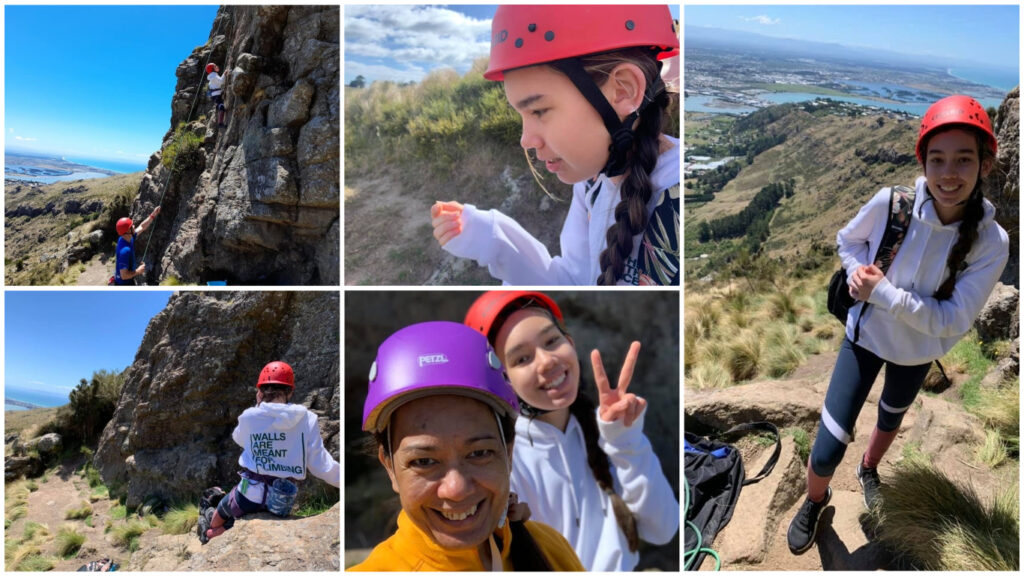 Day two on the other hand started out FREEZING – all those Penguins they had around town suddenly made sense ..
Issy and I both had about 100 layers of clothes on and my husband was lucky that I'd gone into town the day prior and purchased him a down jacket – because he'd left his at home! That's what happens when you don't have a wife at home to pack the bags …. *sigh*
Issy was far more confident on day two and both her and James did some lead climbing. In fact it's amazing the challenges Issy will take on when bribed with Mellowpuffs and Hot Chocolate! Allan did a fabulous job of keeping her challenged and entertained.
My mid afternoon the sun was out and my body needed a break, so I sat in the sun happily watched my mountain goat of a child and her Dad climb the rest of the day away.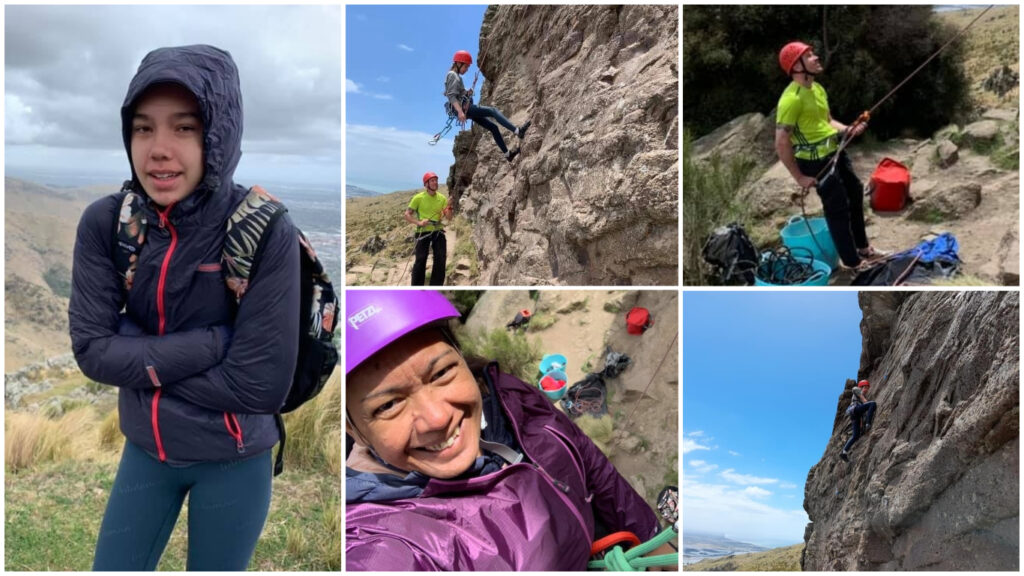 It was a long time coming – but it was definately worth the wait!
Till next time