CLIFF TOP CAMPGROUND – OMANA REGIONAL PARK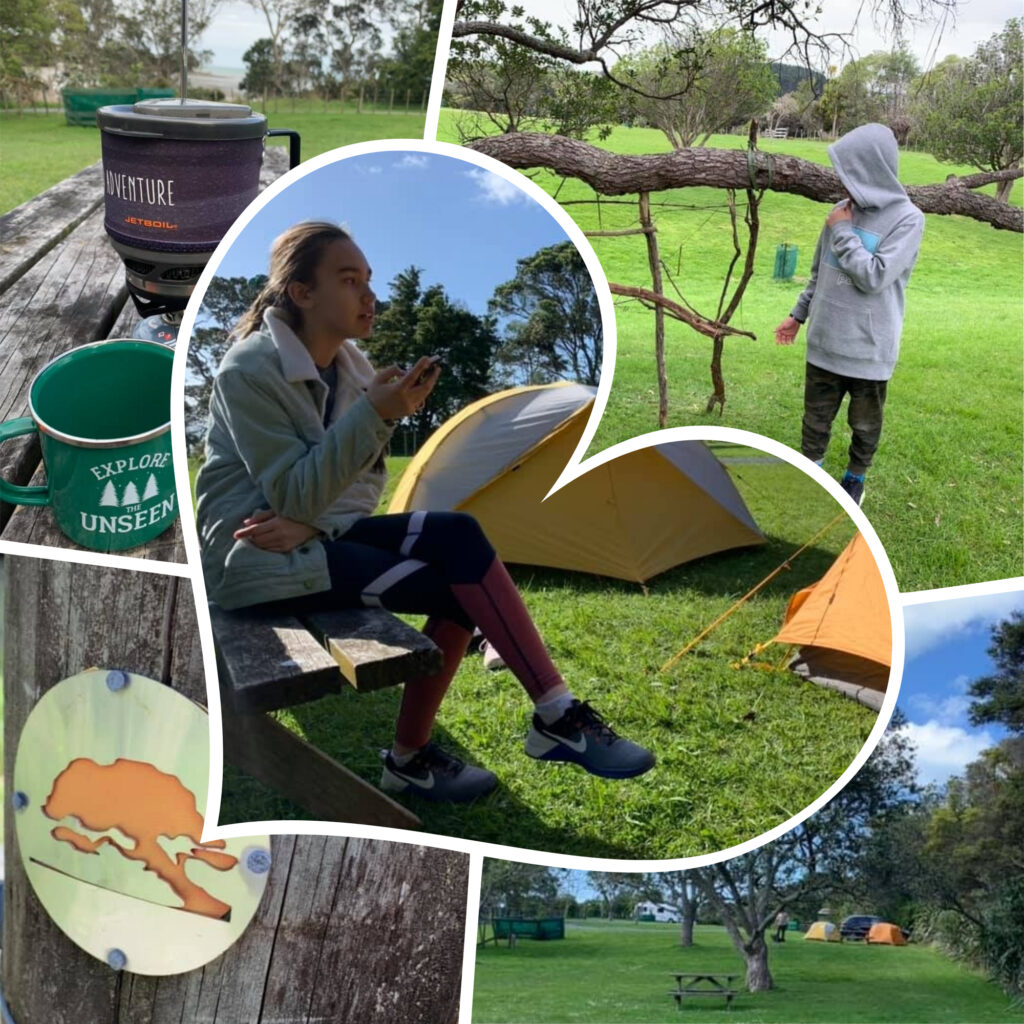 Do you know how can you tell that you've been in lockdown (due to Covid19) for a VERY long time?
Easy!
It's when the boys in your house will vountarily come camping with you! 😉
However – because, boys will be boys (eg they actually don't enjoy camping) the girls in the household thought it would be best if we selected something relatively urban – so we headed to Cliff Top Campground in Maraetai.
I think I've only ever been to Maraetai once before (for a triathlon) so I didn't know much about the area, but my research showed that it was probably (because my map reading skills can be a little skewiff) close enough to suburbia that we could get a take away for dinner, so all we had to do was throw the tents and our sleeping gear in the back of the car and head off.
Camping for lazy peeps …
THE GOOD:
It's close to a small shopping centre (for food)
It's large area with mature trees and loads of flat areas to pitch a tent
It's a kiwi guardian site (and the kids have been collecting the medals).
THE LESS THAN GOOD:
There is a VERY busy walkway that runs past the camp – if you like privacy, this ISN'T the place for you.
The beach is ho hum.
It's VERY urban – think noise pollution from the public areas and no privacy.
WHAT WE DID:
Well we hung out (in some instances quite literally) in the campground, we wandered down the path to the beach and as the tide was out, so we all explored the rock pools – it's pretty cool to see "shells" come to life when you stay still long enough!
On our way back, Issy and I decided to walk around the perimeter track, while the boys took the short route back to the campground to climb trees (well one did – the bigger one just sat in the sun lamenting the fact he'd have to sleep on "the floor") – his back is not what it used to be apparently. 😉
When we got back, the boys foraged for dinner – eg they went to the local countdown and bought a chicken and some fresh bread rolls and then we all chillaxed until the sun went down.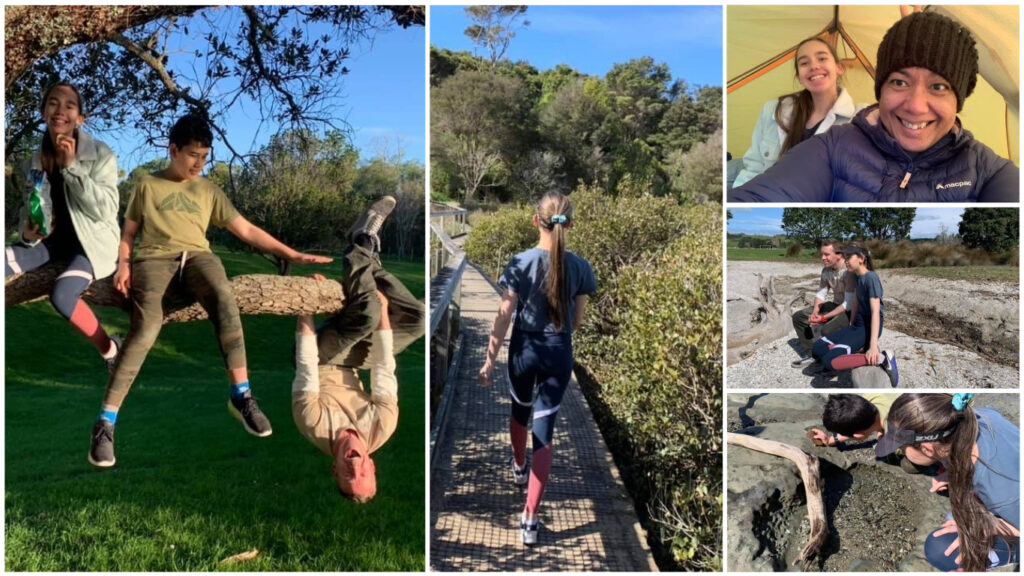 WOULD I GO BACK?
Honestly? Probably not ..
It's a perfectly lovely camping spot, but probably not my cuppa tea – although considering my favourite campground involves hauling a tent on my back and waiting for the tide to be low enough that you can wade across an inlet to get to the beach on the other side – perhaps you may like it more than I.
Till next time