CAVE STREAM – Christchurch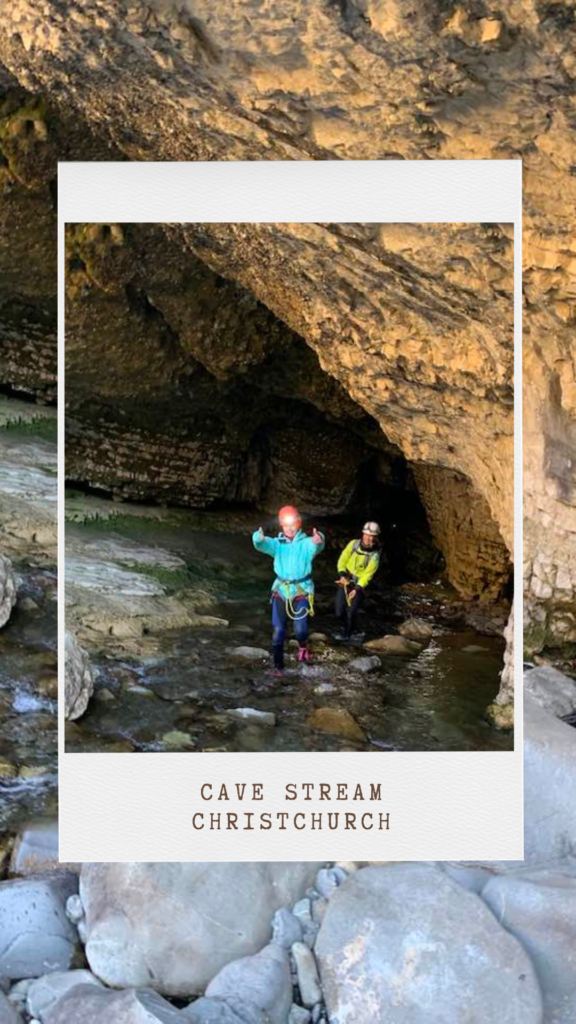 Cave Steam is a short drive from the Castle Hill bouldering area and Anna who has been our guide during the "we didn't go to Mt Somers" adventure suggested a side trip to "run" through the cave while we were in the area.
I honestly didn't think Isabelle would be keen as it's cold and dark, two of her least favourite things but to my surprise she was an enthusiastic yes – I on the other hand was pretty thankful I was injured and had a convenient excuse not to venture into the darkness.
As we pulled into the carpark I saw a group of young adults (which to be fair is basically 99% of the population now that I'm old) get out of their car in actual running gear (shorts, tees and running shoes), don headlamps and head towards the cave entrance.
Meanwhile, (thankfully) my child was donning thermals, a wetsuit and fleece to do the same trip. Anna also had hot chocolate and biscuits to warm them up after they came out.
THE CAVE :
The cave passage is 594m in length and there is a 3m waterfall at the end, which you ascend using metal rungs. It takes approximately 30-40 minutes to traverse depending on how many other people are in the cave, as it's reasonably narrow.
The depth of the water varies depending on how much rainfall there has been and Anna wouldn't have taken Isabelle through if the first section had been over her head (it wasn't).
THE TRIP:
I don't know as I got to bask in the afternoon sun to wait for them. But Isabelle said it was AWESOME and not at all scary, even though it was pitch black and (bonus) she didn't see any bugs.
I have since seen this YOU TUBE VIDEO that takes you through the cave system and it doesn't actually look as scary as I'd imagined when Anna first suggested it. I blame James for making me watch The Descent, "It's such an awesome movie Julia! You will love it!" (I did not).
Would I do it now that I've seen the you tube video?
Probably not – I don't do cold, which is one of many reasons you've never seen my write about skiing. 😉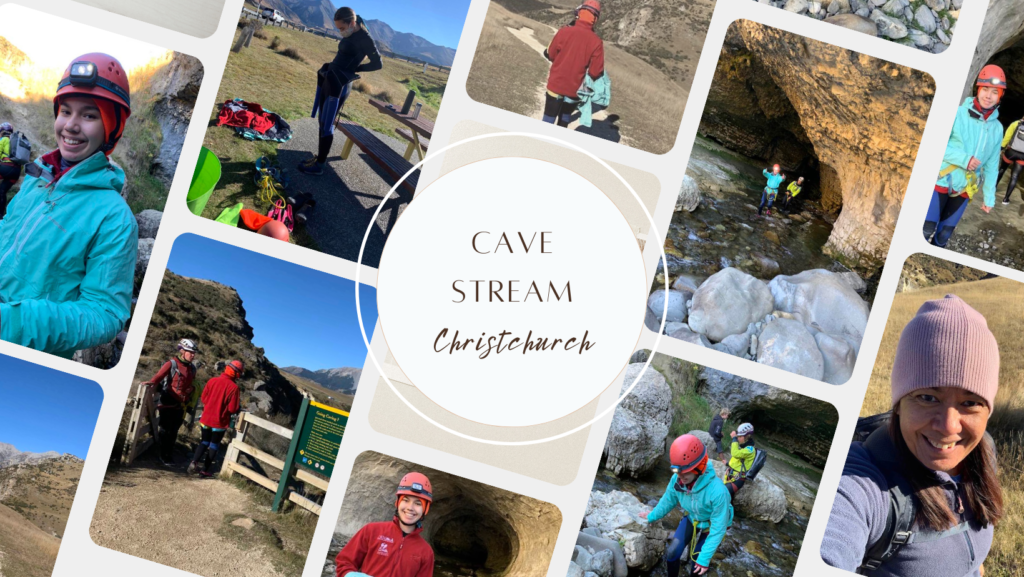 Till next time