CASTLE HILL – Christchurch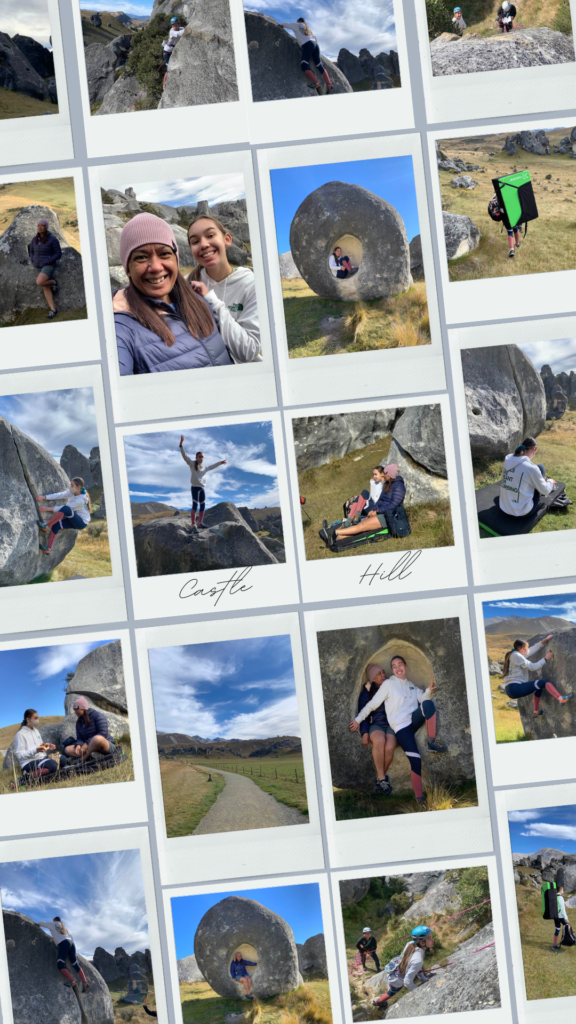 Day 4* of our "we didn't go to Mt Somers" trip was spent at Castle Hill, a truly spectacular limestone area approximately 100 km west of Christchurch.
The Castle Hill basin is nestled between two mountain ranges and there are thousands of limestone boulders of varying sizes. The area is DOC managed and as such, has well maintained car park, toilets and walking paths.
Even if I wasn't injured I highly doubt I would have done any bouldering, even the smallest of boulders looked way too high for my non existent capabilities, however I was just happy to spend the day out in the fresh air taking in the awe inspiring views.
THE CLIMBING
We had a guide book and managed to find some of the boulder problems listed but I have to say, my navigational skills are pretty subpar and (to me) the boulders all looked the same, so we gave up and Issy just climbed stuff that looked fun.
There were also a few spot climbs in the basin and our guide Anna had found Isabelle a long slab climb as she knew that Isabelle has a soft spot for slab climbing. (I know – she is nothing like her Mother). She loved the route and deemed it her favourite of the trip.
THE GOOD:
Darfield Bakery (OMG) you must stop here enroute to the basin.
The basin is jaw droppingly gorgeous!
Even for us injured folk, the walk in (and around) is relatively easy going.
There are so many boulders that if you are there to climb, you'd be sure to find something to suit.
You can sport climb – who knew?!?
THE NOT SO GOOD:
People – it's world renown which equals a TONNE of tourists (and yes I know that I am one of those tourists). I'd suggest heading past the first couple of boulder fields, here you'll generally find less tourists out for a day and more boulderers (which are pretty amazing to watch).
I'd highly recommend it as a day out for the entire family – fresh air, exercise and it's crazy beautiful!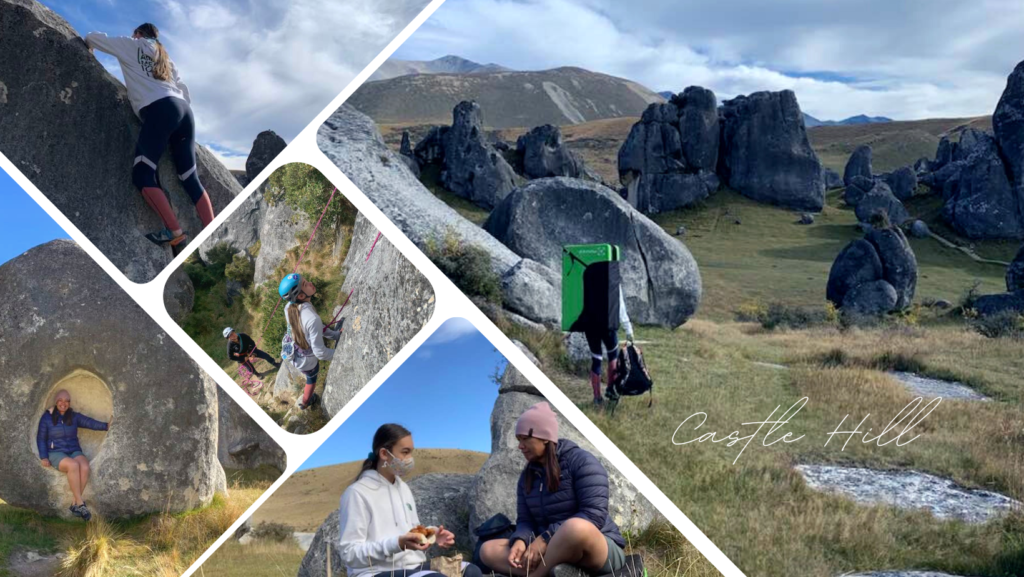 Till next time

*Day 3 of our trip was spent at Uprising, however I have previously written about the facility – you can check it out HERE