BRITTEN CRAG – Christchurch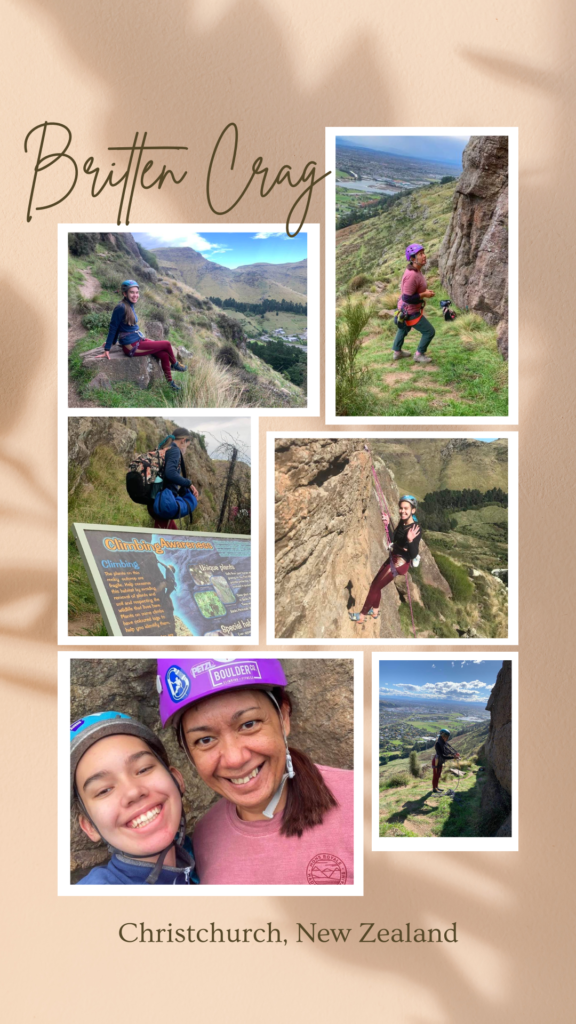 So, our plan for a girls trip to Mt Somers came to a crashing halt when I managed to put my back out three weeks before we were due to fly out – perhaps it's a sign from God that I'm just not supposed to go there?
The original "revised" plan was for James to travel down with Miss 14 – which considering he doesn't like camping, walking long distances or carrying a pack shows just how much he loves her. Unfortunately (or perhaps fortunately for him), he couldn't get off work, so the "revised, revised" plan was for me to travel down with her and instead of doing a week long trip to Mt Somers, we would base ourselves in Christchurch and go out on days trips.
Seemed like a pretty good compromise to me.
Once again OENZ were fabulous and took the change of plans in stride and introduced us to some new climbing areas in (and around) Christchurch.
Our second* day trip was to Britten Crag, which is located in the Christchurch City Council's John Britten Reserve. The climbing area is a relatively short and very picturesque walk from the reserve entrance although it was quite steep in some areas and the injured among us (me) found it slow going, but I managed to get there without sliding off the mountain side so – all good.
There are close to 300 routes in the Britten Crag and on our short day trip we visited one wall (the Zoo) and Isabelle climbed approximately 6-8 of the 22 established routes. I on the other hand didn't climb any (because as mentioned previously, I'm broken) but if I ever manage to organise a climbing trip where I'm fit, this is definitely a place I'd like to come back to as there were at least three routes on this wall that looked exactly like "my kind" of climbs!
What I liked about Britten Crag:
It seemed less popular than Cattle Stop so the track was less degraded and it made for a much easier walk in (for an injured person).
The rock wasn't as slick as areas where lots of people climb.
The views were expansive – although I'm guessing that could be said off all the climbing areas in the Port Hills.
What I didn't like about Britten Craig: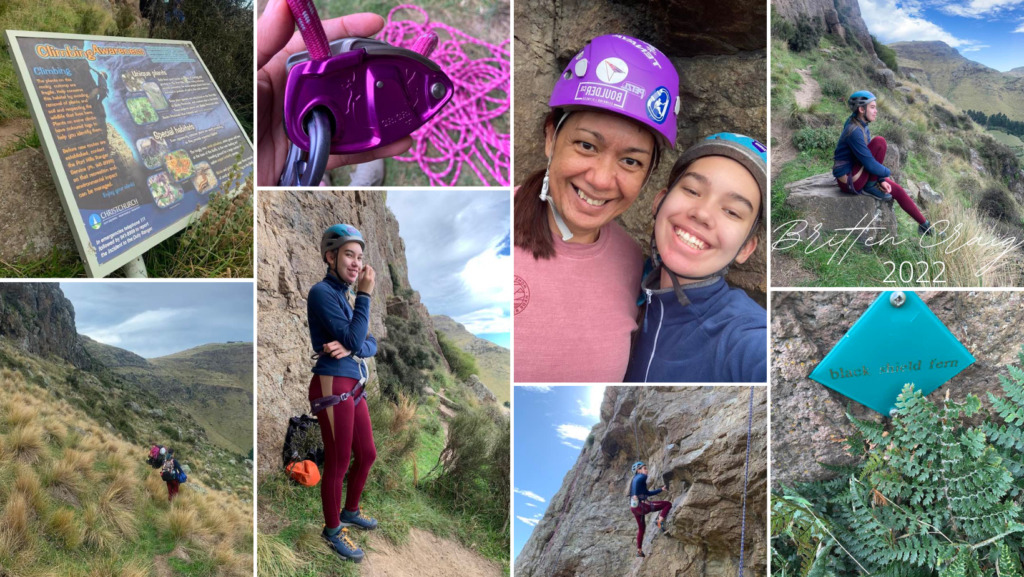 Till next time

*Day 1 was spent at Cattle Stop Crag, however I've written about Cattle Stop on a previous blog post – you can check it out HERE