RAGLAN ROCK
So here is the conundrum – Issy enjoys climbing outside.
Why is that a conundrum you say?
Well the only place I've ever climbed outside is Christchurch and that's not somewhere we can just head off too reguarly – because you know, I have those things called bills to pay .. 😉
But Raglan ..
Well Raglan is only a quick drive down the motorway!
Enter stage left Raglan Rock!
Honestly – who knew there were rocks in Raglan – I mean, I bet it's not the first activity that springs to mind when you think of Raglan – right?
But thanks to Mr Google, I found out that there are in fact rocks (just outside of) Raglan and you can (with the help of Raglan Rock who leases the land from a Farmer) climb them.
Very climbable rocks too.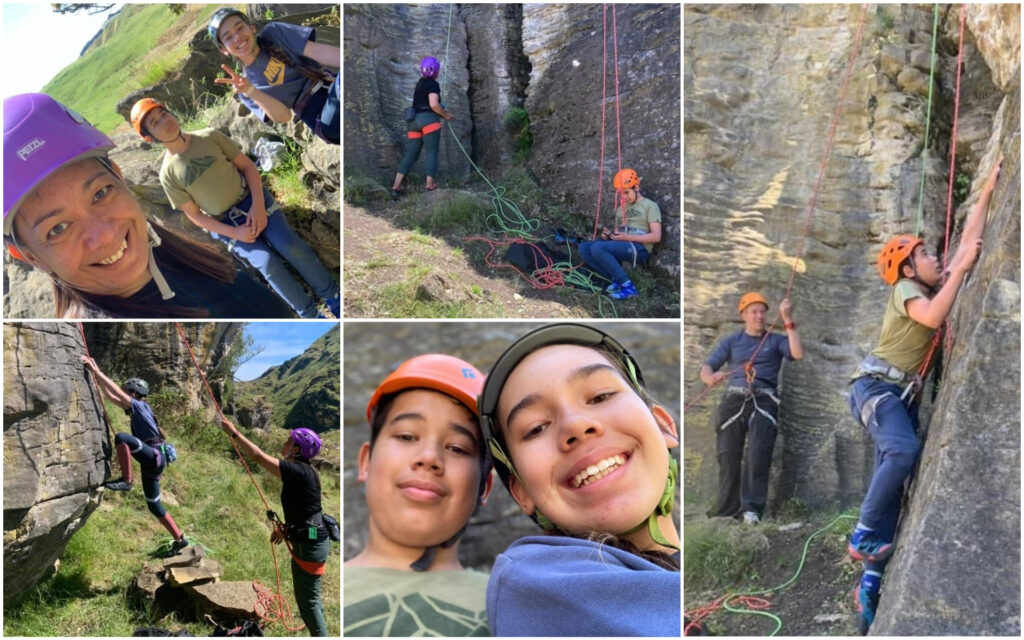 This one, without a doubt, is good for the entire family – even Elias had fun and THAT's saying something!
I think the hardest part of this climbing trip was finding the meeting point. The GPS is a little weird and we ended up at a random house (although James tells me the "hippy guy" that came to the door said that it is a common occurance) – the random house we actually needed is further down the road (where we were met by a shirtless Gareth (the owner of Raglan Rock) who looked like he'd just woken up) When they say Raglan people are laidback – that is an understatement. 😉
Travis (our Guide) did mention that Raglan Rock were moving into a new office in the town center so I'm guessing they'll be easier to find by the time you read this, although the downside of that is it will be a longer drive, if like us you are coming from Auckland.
If we ever go back (and I can't see why we wouldn't) – we'd ask to meet them at Stone Valley – it would save us a good twenty minutes of driving and that's never a bad thing!
Till next time