QUEENSTOWN – Zip Lining
I can't actually remember the last time we had a family holiday that was longer than a weekend, so I'm guessing it was forever ago. Which is why we were going to make our Queenstown family trip one to remember.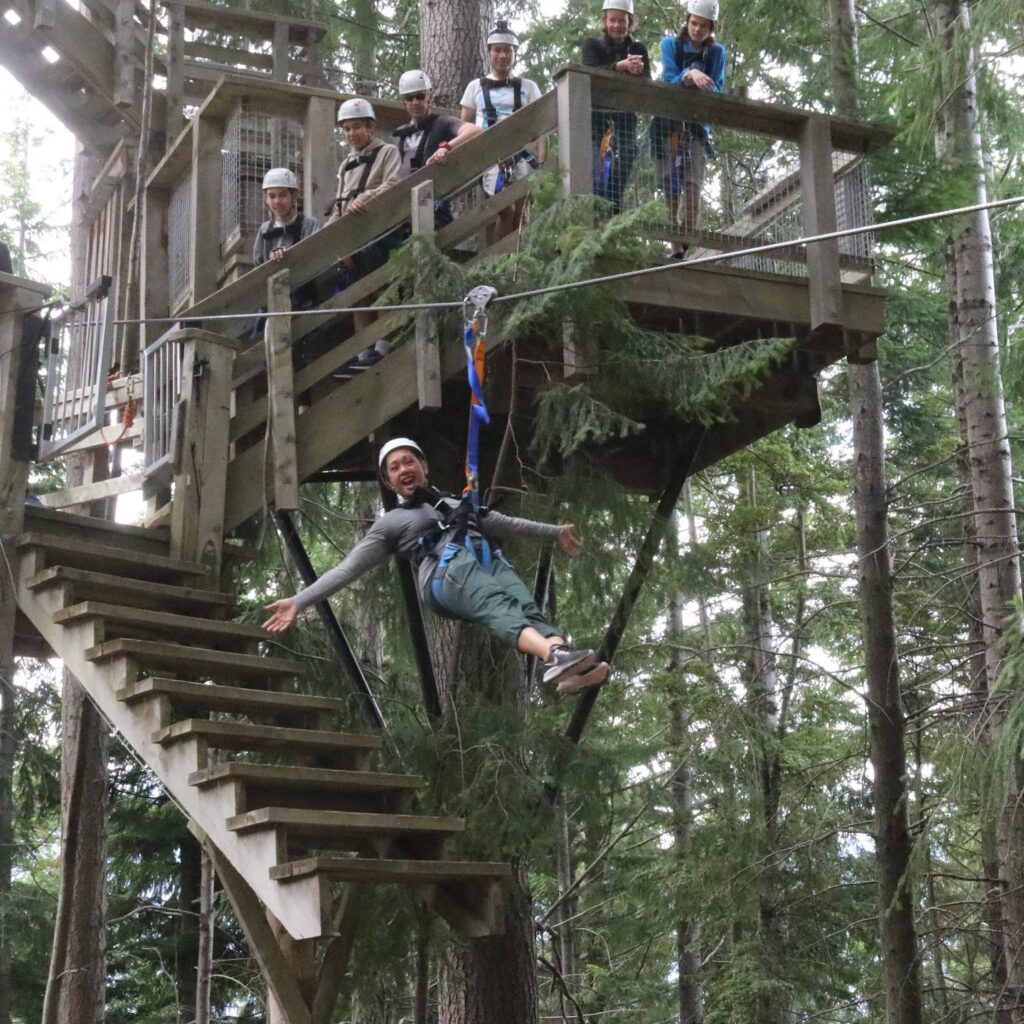 Each person would get to choose an activity – my choice?
Zip Lining!
Ziptrek Ecotours are located on Skyline Gondola Hill and (at the time of writing) have the world's steepest zipline which will descend you, 30 storeys at speeds of up to 70kph!
*Disclaimer* I did not get to do the steepest zipline in the world because I am the only person in my family who thought that sounded like awesome fun!
We instead opted for the Moa Tour – which is four ziplines, the longest one being 240m. The tour is described as the "The perfect starter to your adventure experience in Queenstown."
To get to Ziptrek, you jump on the gondola, exit to your left at the upper gondola terminal and walk 100 metres. The treehouse is actually quite hard to find and it's a tad disconcerting that you seem to be walking through the downhill mountain bike trail, but we managed to not get run over and (more importantly) found the treehut, tucked in the bushes just past the Tiki Walking Trail.
On a side note, you can actually walk up the Tiki Walking Trail from the bottom of the hill, but (thankfully), I couldn't because I had the kids in tow (or at least Elias – Issy probably would have been quite happy to walk up).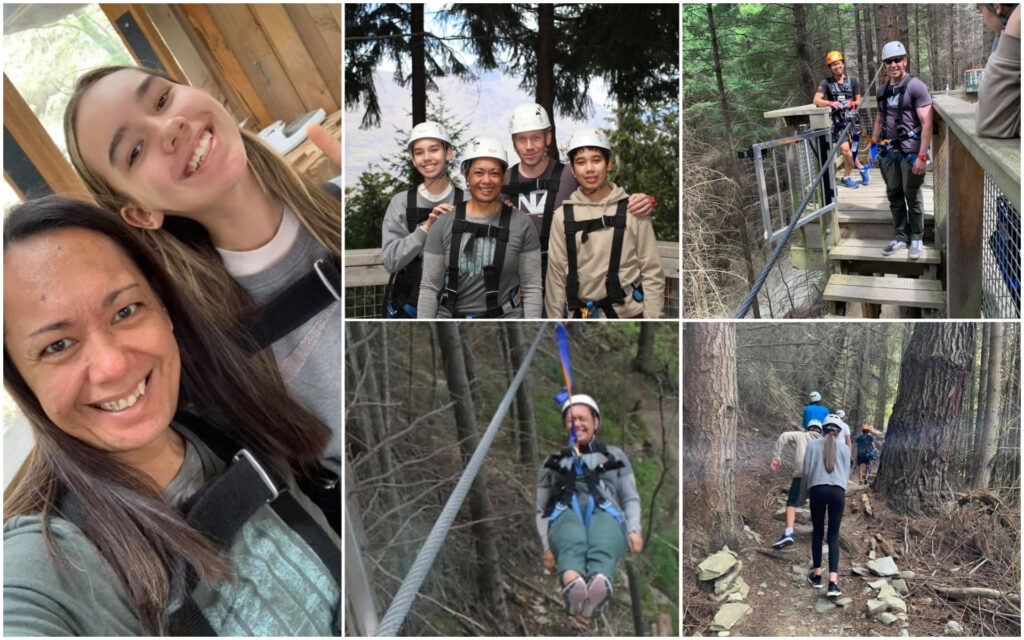 As I've been ziplining before I knew what to expect, but what I did really appreciate this particular course is that it literally starts at the tree house and the next time you step foot on the forest floor is for the short (well semi short) walk up the hill back to the start!
Loved that!
I also found myself really enjoying the "toursity" talk sections of the tour (these short breaks gives the second tour guide time to get across to the next platform to set up for when you go across). For example, did you know that Lake Whakatipu has a tide? I mean "technically" it's a standing wave because of the lakes unusual shape but legends state it's a giant's beating heart that causes the water to ebb and flow – which seems more logical than the existence of Loch Ness I guess. 😉
The ziplines themselves I found to be pretty tame – the long zipline had a lovely view though and the guides found other ways to challenge me (I may have even let off a squeel when I had to fall backward, with my arms behind my back and my eyes closed).
It was however just right for the kids – so I'll just have to wait until their a little older so we can all go back and drop 30 storeys!
Till next time