TI POINT CRAG, AUCKLAND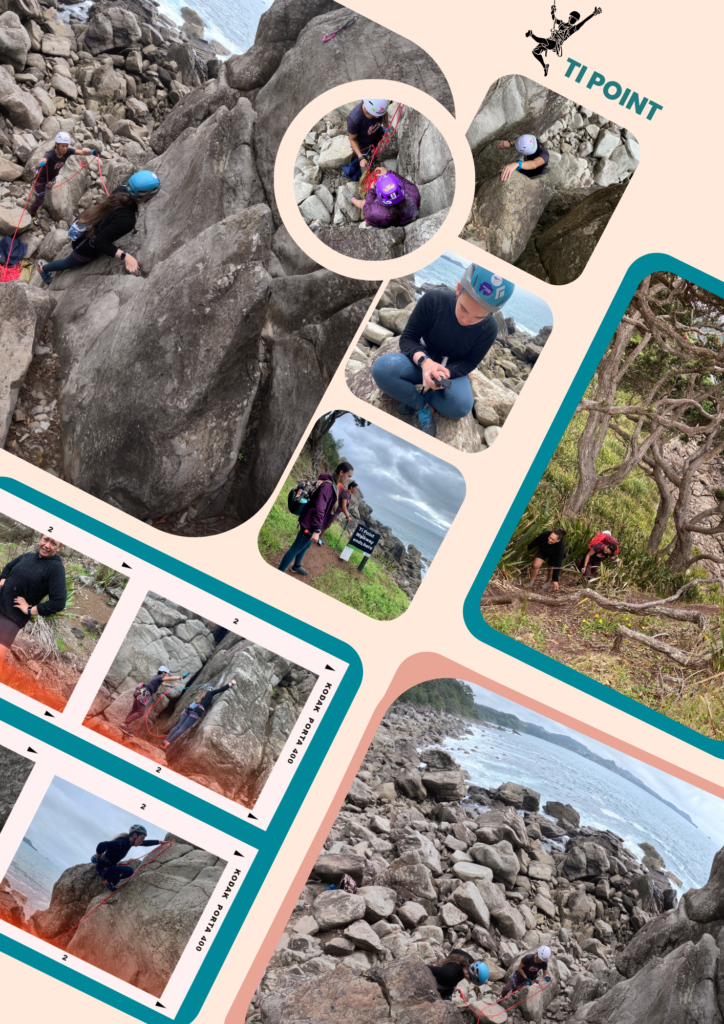 The day we went to Ti Point, we'd originally planned to attend a climbing event for women that Raglan Rock was hosting – however the weather gods had other ideas and it was cancelled – so we did what all people who have already arranged to take the day off work – we checked the Met Service and went where the rain wasn't going (or at least wasn't going until much later in the day.
Thankfully for us, the weather (and tides) aligned in our favour and we'd have a four hour weather window at Ti Point which is the scheme of things is a relatively short 1:15 drive from home.
Getting to the crag itself involves traversing the 2.2km Ti Point Coastal Walk then either rock hopping along the shoreline or continuing up the hill till you reach a stile over the fence and then heading down the steep bank to the shoreline (which is what we'd opted to do)
Coming down the hill also lands you at the Whisky Delta climbing area which is where my climbing buddy had planned on climbing – in short because there was at least one "easy" climb for me – my mountain goat partners can pretty much climb anything (within reason) so it's really only this old lady they have to make special arrangements for. 😉
In the end, apart from clambering up a ledge to belay and then (quite literally) clawing my way back up the bank to the track (on all fours and grasping for flax plants to aid my journey) at the end of the day, I didn't do any actual climbing, which was quite fortuitous as both my climbing buddies said the "easy" climb – wasn't ..
My mountain goats had a great climbing session though, both enjoyed climbing on coastal basalt and (as a Mum with a teenager climbing), I appreciated the rams horns at the top of the climbs as that meant she didn't have to come off belay at any stage. Big thumbs up from me on those.
I'll be honest and say I'm not sure I'd rush back to Ti Point just because I find rock hopping (and steep hills) pretty hard going these days and the coastal track isn't WOW enough for me to make the effort just to go for a walk, especially when Te Henga is pretty much in my backyard – granted, Te Henga doesn't have penguins, but the elevation means the views are second to none.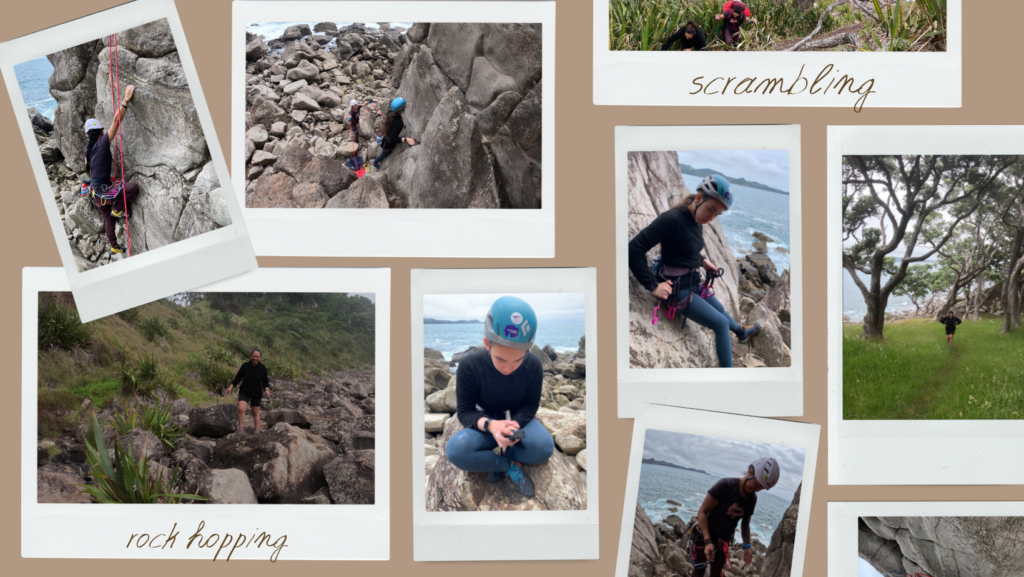 Till next time