LUCKY LAST @ PAKEHO CRAG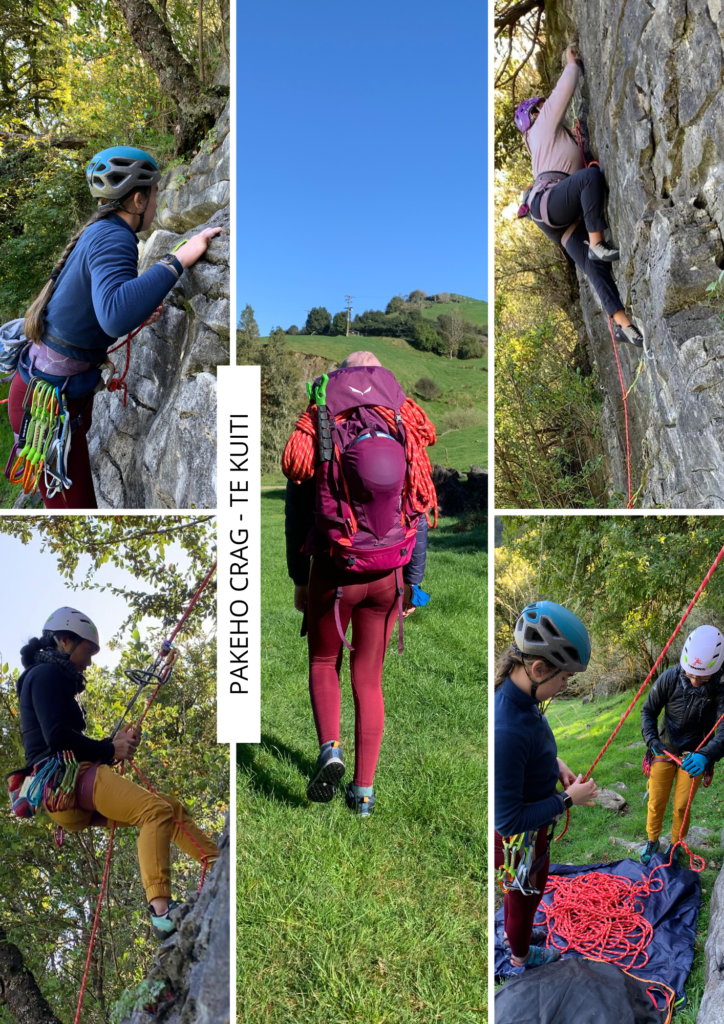 A notice went out on the 5th October that Pakeho crag was closed to the public – in short because humans suck and take everything for granted – but I digress this post is not about how shite humans are (although should you wish to hear more on that subject you can read the full notice HERE).
My posit is one of gratitude for humans, as thankfully the landowners were still allowing access to anyone who had an existing booking, so my friend Dayle, myself and Miss 14 headed down south one beautiful Friday morning to spend the day at what would become (sadly – because human's suck) one of our all time favourite crags.
Pakeho Crag is located on private farmland just outside of Te Kuiti, which is about a 2.5 hour drive from my home. As crags go (not that I've visited a whole tonne) this one was easy to find and we found the parking area quite easily. Finding the actual climbing are was a tad harder even though we had a map and what sounded like excellent instructions.
Unfortunately for us, some of the landmarks the map used were no longer there, so although we found walls (with bolts so figured, this must be it) it took us close to 5 hours before we correctly matched up our map with what we could see in front of us. Honestly, it kind of reminded me of when I used to trail run and would end up walking around in circles trying to figure out where the hell I was ..
The climbing however, was amazing – I even lead my first outdoor climb, which is a pretty big deal for me as I'm not the most confident lead climber (even indoors) so that tells you have "easy" some of the routes on the lower walls were (which was perfect for me) and the main climbing area (aptly named Main crag) had routes that were perfect for the more proficient climbers in our group.
We were all quite awestruck with Pakeho, in fact as we rounded the corner to the main crag there were audible gasps as it's really quite breathtaking, especially when the sunshine hits the wall above the tree line on a beautiful sunny afternoon. It was however, according to my climbing buddies – pretty hot up there.
Hopefully ACAT and the landowners can come up with a workable plan that will keep all sides happy as I for one would love to go back.
And if that does ever happen – Free climb have a great booklet about the crag, just keep in mind that The Big Tree wall is no longer behind a big tree, that will help you orientate yourself much quicker than we did .. 😉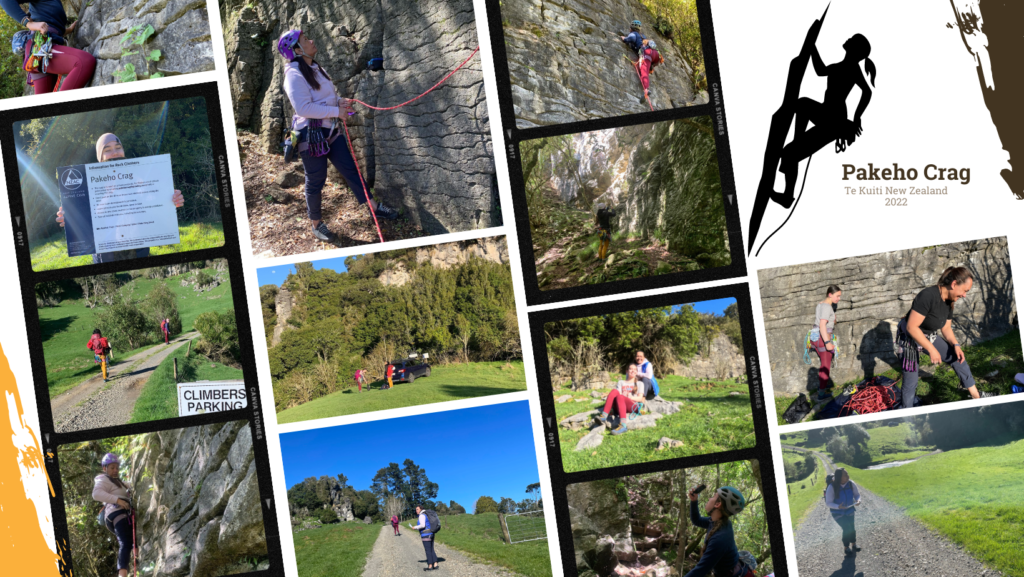 Till next time