QUEENSTOWN – Basecamp Adventures
Our week long trip to Queenstown was an action packed event, not only did we Zipline, Cycle, Outdoor Climb and go for a blat on a jet boat but we also took cruise onboard the Earnslaw and walked through the Gardens (and Issy and I may have also done a spot of shopping – as you do).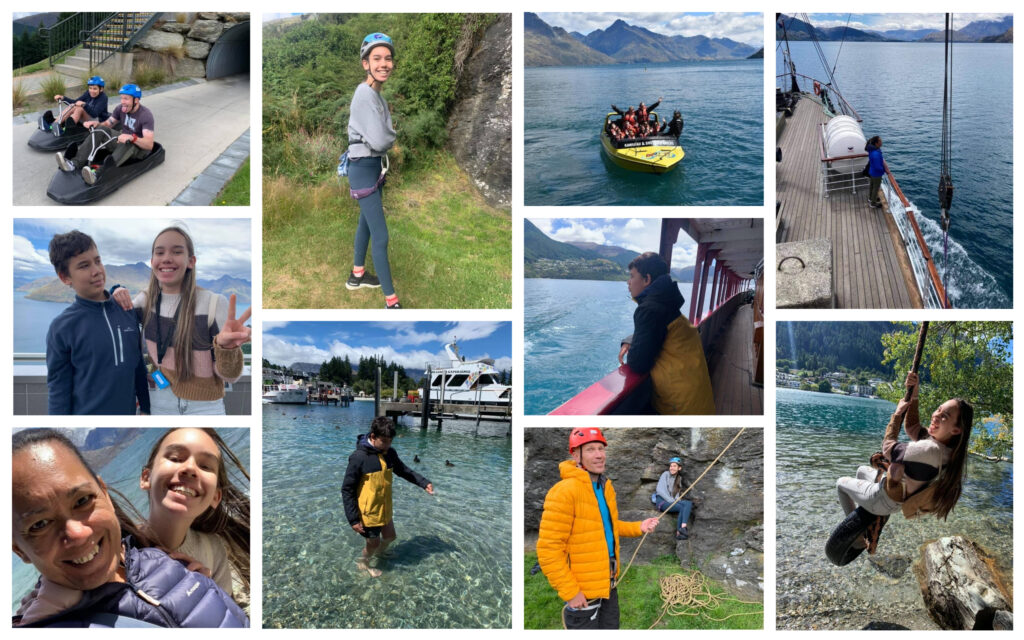 On our last day in Queenstown we had half a day to "kill" before our flight, so we'd decided to spend that time doing some indoor climbing at Basecamp Adventures in Queenstown.
Basecamp Queenstown, is an indoor climbing centre just a stones throw away from the Queenstown airport (hence the reason we came here before our flight home). It has a kids clip & climb room (which looks bright and cheery) and a seperate area with a sport wall alongside bouldering walls, a boulder cave and a moonboard.
Such varierty is great for us as a family. The only type of climbing Elias actually enjoys is bouldering, whereas I tend to prefer climbing with the safety of a rope – Isabelle is a goat so she'd probably free solo if I'd let her and James just put's up with anything – because that's what Dad'd do.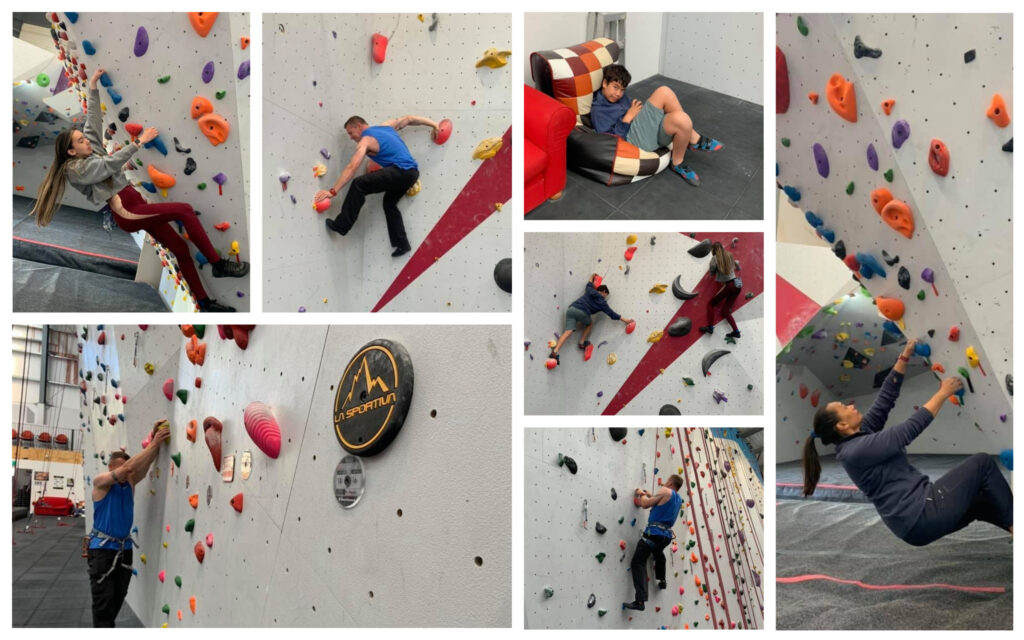 Incidentally if you Basecamp sounds familiar to you, that's could be due to the fact that I mentioned them in my post about our outdoor climbing trip. We booked our outdoor climbing guide through them and they also offer trips/guides for snowshoeing, alpine walks and mountaineering.
Isabelle and I have also climbed here previously when we have our slight "mishap" ..
At $90.00 for a family of four (without gear hire) it's not a super cheap activity but you can come and go as you please for an entire day, so if you're going to spend a large portion of the day climbing it becomes far more cost effective.
Issy and I could quite happily while away a day in a bouldering gym – the boys .. not so much 😉
Till next time